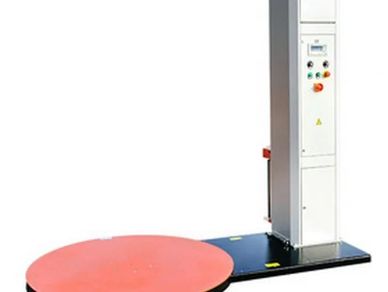 Stretch Film Wrappers
All of your stretch film equipment needs can be met here. We carry several brands. We will set up, train and be available for any follow up calls. Service technicians are located in key locations around the country to assure fast response times.
Semi-Automatic
Fully Automatic
Orbital Stretch Wrappers
Specialty Stretch Wrappers
Aftermarket Support
Spare Parts
Options
Maintenance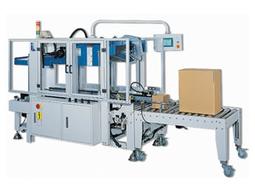 ​Tape Machines
We have partnered with BestPack, the world's largest integrated manufacturer of quality tape and case sealing equipment, for complete packaging system solutions to match every application. BestPack's brand of case sealers and accessories offers the features and versatility you need with performance you can depend on– all at the most cost-effective price. Our comprehensive equipment line includes: case sealers, tape heads, case erectors, standard and special options and custom built special application machinery.
The Right Machine For The Right Job.
We endeavor to develop pioneering solutions to today's challenging packaging needs to provide you with value through:
Complete Cost Effective Product Line
Flexibility to Your Needs
Performance
World Class Features & Benefits
Loyalty Incentive Programs
Aftermarket Support
Spare Parts
Options
Maintenance
Tape Heads
Extreme Attention to Quality Control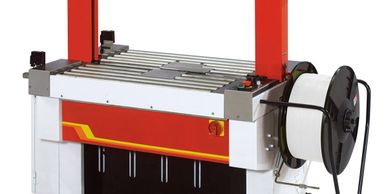 Strapping Machines
We have complete strapping systems available. We have partnered with Polychem, one of the country's top manufacturers of strapping systems. We have service technicians for on-site installation, service and support. Technicians are available for phone support with troubleshooting any machine problem and for ordering original replacement parts.
We don't just offer products, we offer solutions. Pantheon Packaging offers these tremendous, value- added services for FREE:
Stretch Film Machine Calibration
Our certified technicians have the equipment and expertise to work on any of your machines. They will first listen to your needs and will provide a detailed 'tune up' to insure safe and maximum operating performance on your stretch film machines. We make all the adjustments according to the guidelines set forth from that specific manufacturer.
Calibrations are done quarterly. If any parts are needed those will be brought to your attention and it is up to the customer to pay for those..
Stretch film program requires minimum one year 
contract for your stretch film business and 
minimum two pallets usage per month of machine wrap.
Tape Machine Calibration
We have extensive tape programs where our factory trained technicians will adjust your tape machines and replace your tape heads with new or rebuilt heads at no charge.
As long as you buy your tape from us you will not have to buy another tape machine again.
Tape program require minimum one year contract for your tape business and minimum nine pallets of annual usage.
Strapping Machine Calibration
Our certified technicians specialize in handling any strapping equipment you may have.  We offer a full machine diagnostic and preventive maintenance program that will help reduce the risk of unsafe operating performance of your strapping machines. Any parts needed to be replaced are up to the customer to buy.
Strapping calibrations are done quarterly.
Strapping program requires minimum one year contract for all your strapping usage and minimum twelve pallets of strapping is required for annual usage.
Inventory Control
Upon your request, we will have one of our reps come to your facility on a weekly, bi weekly or monthly basis to check on your inventory and we will re order product based on your usual order quantities if needed at the time of service.
Recommend Cost Saving Products
Our trained reps. will come for a technical consultation and take a detailed look at your current operation and products and if there is a way to operate more efficiently we will create a program to lower your costs as we have done in the past with many companies.
Stock your supplies in our warehouse for Just in Time service.
With our national distribution capabilities we will stock your products at no charge and have ready for shipping at your request to save your valuable warehouse space.
Custom design packaging solutions for your new product lines.
Our experienced designers will create new packaging containers and logos for your products. From concept to distribution, or at any point in between, the sales, design and manufacturing project teams listen, create answers, and bring results! Nationwide network of P.O.P. industry focused manufacturing and assembly facilities to streamline development, access the widest variety of printing technologies and capitalize on efficiencies.